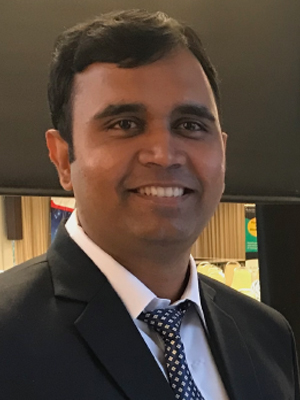 Mr. Owaiz Khan is an Electronics & Communications Engineer with Masters in Marketing Management. He has over 15 years of experience in IT industry. Most of his career was spent in IBM with over 9 years of experience. He has supported clients in North America, United Kingdom and Australia. He is a Master Black Belt, Prince 2, Design Thinking, Agile Scrum practitioner. He provides business the support to improve their process, identify new opportunities and implement new technologies. During his career he has conducted multiple interviews and found that there is a huge gap in students skill set to what is required by an organization. As an initiative he founded Cynaris Solutions Pvt Ltd in the year 2018 and since then he has been providing software support to companies and industrial knowledge/ support to students as well as colleges in Bangalore. He was awarded as "Young Entrepreneur" by National Foundation for Entrepreneurship Development (NFED) in 2019 and is also a Distinguished Fellow in NFED. His mission is to provide the right skills and to support the students to bring out the best in them. He is also a motivation speaker and student counsellor, helping students to choose the right career path or entrepreneurial journey by guiding and mentoring them.
Enlightened Over
1000+ Students
@ St. Xavier's College
Become a Part of St. Xavier's College to Further Excel Your Career.